Soestdijk Palace - Baarn
N 52.1961148 / E 5.277026
Soestdijk is known throughout the country as the former residence of the House of Orange. It's now closed for renovation and development into a national innovation centre, including a hotel, public spaces and exhibitions. It was originally an Amsterdam Country Estate. It was built along the dike road between Baarn and Soest for the Amsterdam mayor Cornelis de Graeff and was originally called De Hofstede aen Zoestdijck. The son of Cornelis, Jacob de Graeff, sold the property to Stadtholder William III. The family lost the hunting lodge in 1795 as Soestdijk was nationalised under French influence. In 1815, the future King William II received the hunting lodge as a gift for his performance in the field during his battles against the French. His Russian wife, Princess Anna Paulowna, had Soestdijk converted into a proper summer palace.

The house got its characteristic Soestdijk wings after 1815. It's possible that the neighbouring Groeneveld castle was the inspiration for this. Both houses have a corps-de-logis or a central area consisting of a square. Queen Mother Emma enjoyed coming here. Soestdijk Palace wasn't permanently inhabited until 1937, when Princess Juliana and Prince Bernhard started living there and where they remained until their deaths in 2004. The palace has been owned by the State since 1971. It has been privately owned for several years.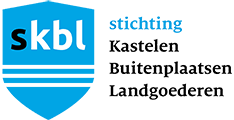 The palace is closed for renovations. The park is open in July and August. Visit the website for information and tickets.