De Haar Castle - Haarzuilens
N 52.1214963 / E 4.9862723
De Haar, situated close to Utrecht, is the biggest and most luxurious castle of the Netherlands. It belongs to the top of the historic houses in Europe. De Haar has received many famous guests from the film and music world, has impressive gardens and has a very rich collection.

Architect Pierre Cuypers, known for the Rijksmuseum and the Central Station in Amsterdam, was commissioned by Baron Etienne van Zuylen van Nijevelt to build a new castle on the remains of the dilapidated old castle that stood there between 1892 and 1912. Because the noble owners also wanted to receive their friends there, the castle was furnished with the most modern comforts. Hot and cold running water, central heating, electricity, a Turkish bath, an ultra-modern kitchen and a passenger lift. These are innovations that made an impression for the time.

A visit to De Haar is a journey back to the glory days of the early 20th century. The breathtaking opulence of the international jet set who visited De Haar contrasts with the otherwise so modest luxury of Dutch country estates. Brigitte Bardot, Joan Collins, Yves Saint Laurent, Coco Chanel, Maria Callas and Roger Moore; these are some of the many famous guests who have visited De Haar.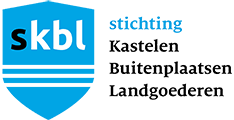 Opening hours
Monday
11:00 - 17:00
Tuesday
11:00 - 17:00
Wednesday
11:00 - 17:00
Thursday
11:00 - 17:00
Friday
11:00 - 17:00
Saturday
11:00 - 17:00
Sunday
11:00 - 17:00
Last admission to the castle is at 16.00 hours. Please make sure to be present at the ticket office on the Stalplein well before the start.