Country estate Valkenheining - Baambrugge
N 52.2326539 / E 4.9952261
The name Valkenheining is a combination of the family names Valckenier and Van Heyningen. The mayor of Amsterdam, Cornelis Valckenier, ordered the construction of the country estate on the Angstel around 1685, and went to live there with his wife Catharina van Heyningen. The interior contains several Louis XV style elements, which Wouter Valckenier had applied in 1740.

Valkenheining still has an original tearoom with a bell roof, which is believed to have been designed by the French architect Daniel Marot. The dome dates from around 1700 and is one of the oldest tea domes in our country. With a restoration around 1980, the estate regains much of its original grandeur.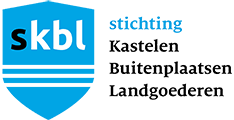 Valkenheining is an events location.