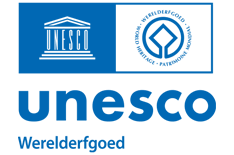 UNESCO World Heritage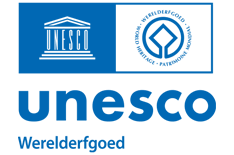 Every World Heritage Site tells a special story. It is heritage that is unique and irreplaceable in the world. Only UNESCO can designate a heritage site (area and/or building) as a World Heritage Site. The Kingdom of the Netherlands has 12 sites that are UNESCO World Heritage Sites.
The World Heritage Sites: Schokland and surrounding area, mill network Kinderdijk-Elshout, the Wouda Steam Pumping Station, Willemstad Curaçao, the Beemster polder, the Rietveld Schröder House, the Wadden Sea, the Amsterdam Canal District, the Van Nelle Factory, the Colonies of Benevolence, the Dutch Water Defence Lines and the Lower Germanic Limes.

CYCLE ROUTES UNESCO WORLD HERITAGE
With the 'Cycle routes UNESCO World Heritage' you cycle along all the UNESCO World Heritage sites in the Netherlands. The routes let you experience why this heritage is considered by UNESCO as 'unique with universal values for mankind' and thus has the status of World Heritage. Discover for yourself why these 12 are special in the world and grab your bike for one of these special themed routes!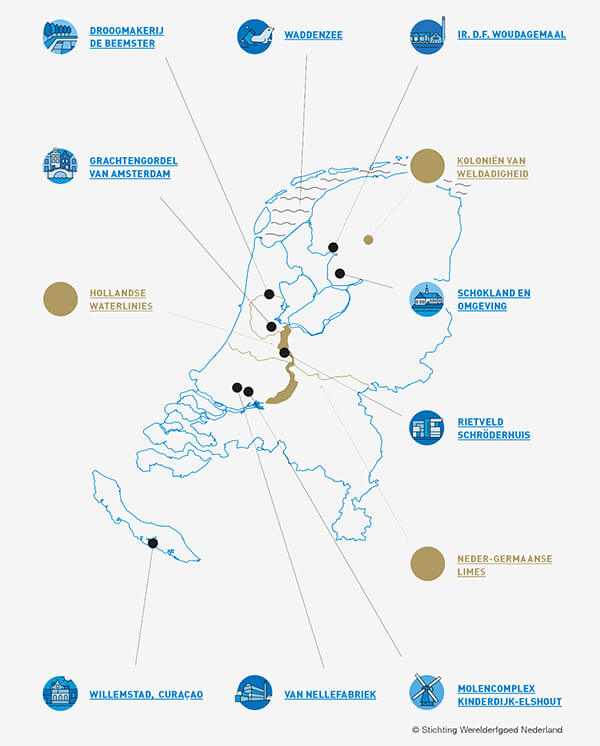 Offered by Stichting Werelderfgoed Nederland

Themaroutes

Onderweg te zien en te doen