Wester-Amstel country estate - Amstelveen
N 52.3062051 / E 4.9061486
In 1662, merchant-mayor Nicolaas Pancras bought two farms on the west side of the Amstel river. He demolished them and built a country estate, which he named Wester-Amstel because of its western location on the river. An elongated house made of stone and wood is built on the peaty ground. The wooden part is intended for carriages and horses. Behind the house is a narrow park and forest.

In the 18th century, the place regularly passed on to other owners, but Wester-Amstel escaped demolition, a fate that befell many country houses after 1750. Economic conditions deteriorated in those years and there were distressing problems in agriculture. It is Antonius Q. van Persijn who buys, expands and beautifies Wester-Amstel in 1792. In 1900, Jacobus Ph.J.F. Lissone buys the complex, which now rests with a foundation of the same name.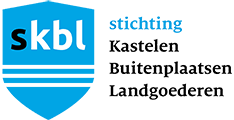 Opening hours
Monday
09:00 - 16:30
Tuesday
09:00 - 16:30
Wednesday
09:00 - 16:30
Thursday
09:00 - 16:30
Friday
09:00 - 16:30
Saturday
12:00 - 16:30
Sunday
12:00 - 16:30
Opening hours apply to the park from April to October. The house is used as an office location and space for activities. For more information, visit the website.