Rosendael Castle - Rozendaal
N 52.0096366 / E 5.9636504
The origin of Rosendael Castle is a medieval castle. All that remains of this castle is the keep.

Rosendael has been the residence of the counts and dukes of Gelre for over two hundred years. Inheritance brings Rosendael into the possession of Lubbert Adolf Torck, married to the wealthy Petronella Wilhelmina van Hoorn. In 1721, after an earlier fire, Torck has the house rebuilt against the keep. The gardens are also embellished by Daniel Marot. From this period date the shell gallery, frogs, the tea cupola and the waterfall with the statues of two river gods. In 1837, the garden layout was changed by Jan David Zocher Jr.

During the Second World War, Rosendael was repeatedly hit. The last private owner, Van Pallandt, had the castle restored after the war, and shortly before his death he also had the shell gallery restored. In order to preserve the unity of the house and park, it was transferred as a bequest to the Geldersch Landschap Foundation after his death. In 2006, the restoration was completed with the placing of the reconstructed eagle on the roof of the cupola.

Rosendael Castle gives a good impression of how people used to live in a castle. A special collection of furniture, silver and porcelain is on display.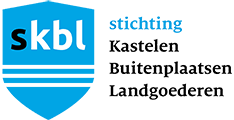 Opening hours
Monday
Closed
Tuesday
11:00 - 17:00
Wednesday
11:00 - 17:00
Thursday
11:00 - 17:00
Friday
11:00 - 17:00
Saturday
11:00 - 17:00
Sunday
11:00 - 17:00
These opening hours apply to the Park and are from April to October. In July and August, open daily from 11:00-17:00. From November to March, Tuesday to Sunday 11:00-16:00. Castle is open on Saturday and Sunday from 12:30-16:00. Also open on Easter, Ascension Day, Liberation Day and Whitsun.