Radboud Castle - Medemblik
N 52.7724151 / E 5.1129692
According to a legend from 1517, king of the Frisians, the castle of Radboud was located on the site on the Zuiderzee in the seventh century. Remains of this castle have never been found, but at the end of the thirteenth century a strong fortress did indeed emerge in Medemblik on the Zuiderzee. Count Floris V of Holland had this castle built on a well-defensible place, which was surrounded on three sides by the Zuiderzee. Floris built the castle as part of a series of castles to keep the West Frisians under control. Radboud Castle is the only castle in this series that has survived.

Two residential wings and a square and a round tower of this fortified castle have remained intact. The size of the old castle can still be seen on the grounds of the castle. The floor plan broadly corresponds to that of the Muiderslot. Radboud Castle must have been a strong fortress. The castle has always been used as a defense or as a refuge. It was never inhabited by a noble family. When city walls were built in Medemblik at the end of the sixteenth century, Radboud Castle lost its function as a defense work and gradually fell into disrepair. The castle was then used as a church and as a shelter for the militia and fell even further into disrepair. The castle was restored in 1889 by J. van Lokhorst and P.H.J. Cuypers. This meant the rescue of the castle.

Did you know that Rembrandt's painting 'The Night Watch' was temporarily brought to safety in Radboud Castle during the Second World War?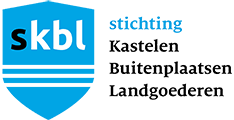 Opening hours
Monday
Closed
Tuesday
Closed
Wednesday
10:00 - 17:00
Thursday
10:00 - 17:00
Friday
10:00 - 17:00
Saturday
10:00 - 17:00
Sunday
10:00 - 17:00
These opening hours apply in July and August. Otherwise only open on weekends. Look for more information on the website.