Loenersloot Castle - Loenersloot
N 52.2295869 / E 4.9973169
Loenersloot is situated on the small river Angstel. Like other medieval castles, in the course of time this castle too was given a country house destination. Written sources from the middle of the 12th century refer to a Henricus de Lonreslothe. Later members of the Loenersloot family are active in peat extraction. During the 14th century, one of them used Loenersloot Castle as a base for his predatory activities.

Between 1650 and 1750, the castle is frequently vacant or is rented out temporarily. This was done because most of the owners lived elsewhere each time. When Willem van Hoorn buys the castle at auction in 1766, he starts a renovation for which he wants to have the house partly demolished. His bankruptcy prevented this, after which Andries J. Strick van Linschoten bought the bankrupt estate and continued the renovation in a more careful manner. He is the one who commissions the transformation of the castle into a comfortable country estate. He does, however, impose a condition on the architect that the exterior should continue to remind him of the once mighty knight's residence.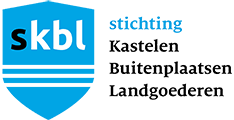 The park is freely accessible. The castle is open from April to October.