Hunting Lodge Saint Hubert - Otterlo
N 52.1215055 / E 5.832816
Jachthuis Sint Hubertus is located in the former estate, now National Park, De Hoge Veluwe. At the beginning of the 20th century, the Rotterdam couple Helene Muller and businessman Anthony Georg Kroller bought land on the Veluwe. They merged it into a new, more than 6800 hectares large estate. In the northern part, a new country estate with accompanying garden landscaping was created, as a hunting lodge and country residence. Berlage is the architect. Before completion, he withdraws after friction with the clients and the Belgian architect Henry Clemens van de Velde takes over. The legend of Saint Hubert had a defining influence on its name and form: the hunting lodge has the shape of a deer's antlers and a cross is depicted on the tower.

PLEASE NOTE: Access to the hunting lodge is only possible for a fee via the entrance to the Hoge Veluwe Park.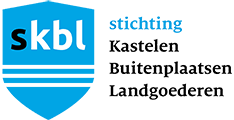 Opening hours
Monday
08:00 - 21:00
Tuesday
08:00 - 21:00
Wednesday
08:00 - 21:00
Thursday
08:00 - 21:00
Friday
08:00 - 21:00
Saturday
08:00 - 21:00
Sunday
08:00 - 21:00
Openingstijden kunnen afwijken, raadpleeg onze website. Het Jachthuis is enkel te bezoeken met een rondleiding. We raden u aan om vooraf te reserveren.