Crabbehoff Castle - Dordrecht
N 51.7919083 / E 4.6671822
Dordrecht does not have any castles anymore. Huis Te Merwede is a ruin and two other objects that somewhat resemble it are Dordtwijck and Crabbehoff. Both, however, are construction houses: large farms with a mansion. When and by whom the original Crabbehoff was built is not certain. Of the old Crabbehoff nothing is left. On 12 April 1808 a fire broke out. Perhaps Crabbehoff could have been saved if it had been closer to the city. However, the building was a half-hour walk outside of Dordrecht. Before news of the fire reached the city and the fire brigade was called out, two hours had passed. At seven o'clock in the evening, the fire engine arrived at the already half-decayed house.

Crabbehoff was rebuilt in a different style. Around 1850 shipowner Pieter Blusse was the owner of the new Crabbehoff. He had a lot of money spent on his property. In 1858 the Kloveniersdoelen in the city was demolished. The shipowner bought the tower, a gate, a weather vane and a number of other building fragments such as cups, and had them placed in, on or at Crabbehoff.

Crabbehoff Castle as we know it dates from 1913. The architect was W.H. Staring, who had inherited the building. He had the house rebuilt to a neo-Romanesque design by the architect J.F.L. Frowein. The Doel tower was too dilapidated to be used again. A copy was made. The weather vane, two gates and a large number of architectural fragments were reused.

In 1959 Crabbehoff and its lands were sold to the municipality. Since 2004 it has been privately owned. In the coach house, you will find restaurant De Hoff'nar.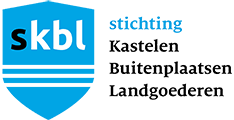 Opening hours
Monday
Closed
Tuesday
18:00 - 21:30
Wednesday
18:00 - 21:30
Thursday
18:00 - 21:30
Friday
18:00 - 21:30
Saturday
18:00 - 21:30
Sunday
Closed
The castle cannot be visited. Opening hours are for the restaurant in the coach house and may vary. For more information, please visit the website.