Castle Duinlust - Overveen
N 52.385814 / E 4.594525
Jan Gijsen Middelkoop acquired land here in 1783, built a house with a vegetable garden and cultivated grain. Around 1810 the Haarlem court clerk Jan W. Druyvesteyn transformed it into a country estate. Commissioned by architect Thomas Witlam Atkinson, he built a villa of which the orangery remains.

In 1828 Johanna J. Borski-van de Velde acquires Duinlust. Through her son Willem, her granddaughter Johanna Jacoba inherited the estate in 1881. She commissioned architect Constantijn Muyskens to build a new house, which would be equipped with modern comfort such as a hydraulic lift, but an ice cellar would still be built in the park. The German architect C. Eduard Petzold designed the garden with numerous greenhouses and orchards.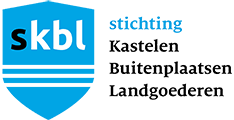 Castle Duinlust
Duinlustweg 16
2051 AA Overveen
Contact details

The Property is freely accessible.