Zuylen Castle - Oud Zuilen
N 52.1271794 / E 5.0731416
Zuylen Castle takes its name from the Van Zuylen family. This family owned the castle until the 15th century. Incidentally, this castle first appears in documents dating from the year 1247. The grounds are given on a perpetual lease from the Oostbroek Abbey.

The castle as we know it dates largely from 1522. The Van Tuyll van Serooskerken family acquired the castle in 1682 and resided there until 1951. The famous Belle van Zuylen belongs to this family. Jacob Marot, son of architect Daniel Marot, rebuilt the complex in 1751, giving him the task of converting Slot Zuylen into an elegant country house. After all, the defensive function had long since become superfluous.

Today, the castle houses a museum with a rich collection of an 18th century noble house. In the restored Coach House, you can enjoy fair trade coffee and tea, organic juices, lunch with products from the garden, coffee and cake and high tea.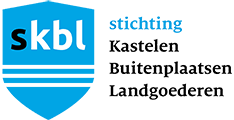 Opening hours
Monday
Closed
Tuesday
Closed
Wednesday
11:00 - 15:30
Thursday
11:00 - 15:30
Friday
11:00 - 15:30
Saturday
11:00 - 15:30
Sunday
11:00 - 15:30
Openingstijden gelden van april t/m november. Bekijk de website voor meer informatie en overige openingstijden.