Zonheuvel estate - Doorn
N 52.049531 / E 5.353988
Zonheuvel estate is beautifully situated in the Utrechtse Heuvelrug National Park in the Cape Woods of Doorn. A visit to Landgoed Zonheuvel is more than just booking a room. The experience you experience as you drive onto the estate, past the Coach House and in the background the Maarten Maartens House, ensures that your stay gets off to a good start. A total of 110 hotel rooms are located in the pavilion building. And all these rooms have a view of the beautiful green surroundings.

On the Zonheuvel Estate there are various walking routes and beautiful cycling routes start. An official tourist information point is also located at the hotel reception. If you just want to drop by for a cup of coffee or a delicious lunch, this is of course possible in the restaurant or on the beautiful terrace overlooking the pond. You are most welcome here!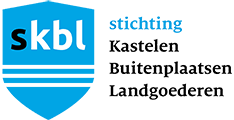 The house is a hotel-restaurant and event location.