Middachten Castle - De Steeg
N 52.0190014 / E 6.0696987
On the transition from the high southern Veluwezoom to the low floodplains of the IJssel stands Middachten Castle. A castle and fore-castle surrounded by moats and surrounded by gardens, partly enclosed by moats and partly by garden walls. The name is mentioned as a name of a person earlier than the name of this house: In 1190 a Jacobus de Mithdac is known and in the beginning of the 14th century a Everardus van Middachten.

Middachten was never sold, but always inherited in both male and female line. The castle is of medieval origin, but is repeatedly destroyed and rebuilt in a modified form. The castle acquired its present form in the 17th century and was then not substantially altered for more than three centuries. The rebuilt house is surrounded by a geometric, late Dutch-classical garden layout at the end of the 17th and the beginning of the 18th century.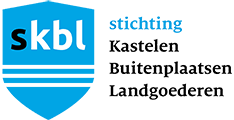 Opening hours
Monday
Closed
Tuesday
Closed
Wednesday
Closed
Thursday
Closed
Friday
Closed
Saturday
Closed
Sunday
13:30 - 16:30
Estate is freely accessible; gardens are accessible; castle is only accessible on Sunday afternoons in July and August and during events. For more information, please visit our website.