Heeze Castle - Heeze
N 51.3811811 / E 5.587365
Remarkably, this castle actually consists of two castles. There is a medieval castle Eymerick and Castle Heeze, which dates from the 17th century. Both buildings have their own courtyards.

In 1285, Willem van Horne and Althena owned the manor. Heeze remained in his family until 1615. In 1659, Albert Snouckaert baron van Schauburg bought the seigniory. By then Eymerick had already fallen into ruin. He contracted the well-known master builder Pieter Post to build a new castle. The construction was delayed, after which his son Maurits Post completed the castle in a modified form. In 1733, Adam Baron de Holbach bought the property. He built the stables in the first courtyard. He gave the manor of Heeze to his nephew, the philosopher Paul baron de Holbach, as a marriage present. In 1760 Jan baron van Tuyll van Serooskerken acquired the property. The castle is still owned by his family. Eymerick Castle is used extensively for parties, including many wedding ceremonies.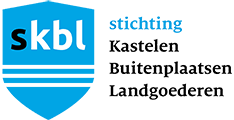 The castle is inhabited, but can be visited through guided tours. For more information, visit the website.