Heeswijk Castle - Heeswijk-Dinther
N 51.655908 / E 5.441394
Heeswijk Castle dates from the 11th century and is then a so-called motte castle. By this one means a defensible stone tower standing on a round, enclosed earthen mound. Almericus van Heeswijk is one of the earliest castle inhabitants. Through the centuries, the estate is regularly besieged, damaged, repaired or rebuilt. In the Disaster Year 1672, Louis XIV briefly stayed at the castle and concluded The Treaty of Heeswijk here.

In 1834 Andreas van den Bogaerde van Terbrugge bought the castle. The family is originally from Flemish Bruges. Until 1974, the property remained in his family although the history of its occupation has remarkable facts. Thus, a will of Alberic van den Bogaerde van Terbrugge stipulates that the castle, like De Nemelaer, which he also owns, must remain uninhabited for seventy years. However, it should be open to the public for the viewing of the large art collection.

At age 80, the heir acquires the 75 tenant farms and the 1,400-acre landholding. The will does not prevent the important art collection from being dispersed at auctions internationally in 1897 and 1903. Renovations to Heeswijk take place between 1871 and 1877, including the addition of an armory, a water tower, an iron tower and a gallery. Members of the Copijn family modify the courtyard garden and park.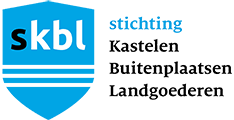 Opening hours
Monday
Closed
Tuesday
10:00 - 17:00
Wednesday
10:00 - 17:00
Thursday
10:00 - 17:00
Friday
10:00 - 17:00
Saturday
10:00 - 17:00
Sunday
10:00 - 17:00