Country house Mariendaal - Oosterbeek
N 51.9886522 / E 5.8623733
The estate is situated against the slope of the Veluwezoom and has large height differences. Heights and valleys, which explains the 'daal' in Mariëndaal. The origin is formed by the monastery Mariënborn, 'the house at the well of Holy Mary'.

After the Reformation, the monastery fell into disrepair and was demolished. The grounds were then exploited for agricultural purposes, until the Arnhem regent Johan Brantsen (1699-1774) bought them and built a country house. Through marriage and inheritance, Mariëndaal subsequently came into the hands of the Van Eck family. In 1857 this family enlarges and renovates the house to its present appearance. The surrounding grounds are also beautified in this period. In 1865, for example, a beech grove was planted to the north of the head of thereng: the Groene Bedstee.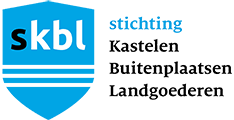 The estate is freely accessible; the house and its immediate surroundings are not accessible.