country estate Brakkesteyn - Nijmegen
N 51.818290 / E 5.870941
In the mid-17th century, Brakkesteyn was already mentioned. It is an estate with a star-shaped forest structure, presumably used as a hunting ground. The name Brakkesteyn is therefore very appropriate; it is derived from the word brak, hunting dog. The original star-shaped forest structure is still recognisable by the existing lanes. The property came into the Tulleken family by marriage, and they had a new house built in 1865: a blocky, whitewashed villa in a style borrowed from neoclassicism.

In 1915, Brakkesteyn was united with the neighbouring Heyendaal estate by its new owner. The following year, a livery stable with a coach house was built. And a few years later, the old coach house was converted into a children's playhouse: the shell house, because parts of the outer walls were covered with shells.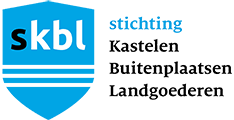 The park is freely accessible; the house is a hotel-restaurant.