Country estate Avegoor - Ellecom
N 52.028728 / E 6.0833258
The history of the property Avegoor goes back to the year 1339. After having been in fiefdom of Middachten for generations, Anna, lady of Middachten, got into financial difficulties at the beginning of the 17th century. She decided to relinquish some possessions, including this good Avegoor.

In 1626 it came into the hands of the army captain Derck van Biesen. When he died in 1642, his son Jacob, a well-known printer in Arnhem and employed by the Court of Gelre there, inherited the estate. In 1647 Stadtholder Prince Willem II of Nassau had bought the nearby Hof te Dieren as a hunting lodge and therefore also acquired Avegoor. He needed the Ruitersbeek, which ran across the grounds, as a water supply for his water works in the court gardens. Willem III inherited the estate and it remained in royal possession until his death in 1702. It was occasionally used as a base for pheasant hunting. In the 19th century, the house passed through many hands, until it was sold in 1928 to the Bond van Personeel in Overheidsdienst (Union of Government Employees).

Under the name Troelstra Vacantieoord Avegoor, the estate subsequently enjoyed great popularity as a holiday destination for its members. During the war, it was confiscated by the German SS. After the war, it became an internment camp and hospital. In 1950, after a year of repair work, Avegoor came back into the possession of the aforementioned trade union, then called NVV, the later Abvakabo. A barrack at the entrance to the grounds was demolished, the second one was left standing and rented out as a domestic school and later as a holiday resort for groups. Today, the barrack is used by a church congregation and, since 1997, Avegoor Castle has been used as a hotel.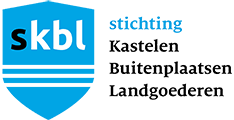 Opening hours
Open 24 hours
The castle is a hotel-restaurant.