Castle gardens Arcen - Arcen
N 51.471181 / E 6.183794
North of Arcen was the first, medieval Arcen Castle. In the beginning of the 16th century a new castle was built south of Arcen. First it was called Nye huyss, then Huys den Kamp (after a piece of land) and finally Huys Arcen (after the village). This house was destroyed and a new U-shaped building block was constructed at the end of the 17th century under the Dukes of Gelre. It is located on the first of three enclosed square islands. The castle is built in the Baroque style, which is characterised by the use of many large shapes striving to express power and grandeur.

The building is no longer a U-shape, due to a fire in the 19th century that destroyed the left wing. Professor Deusser was the last resident of the castle. He left his mansion in 1931. In the 1970s, the Limburgs Landschap Foundation became the guardian of the castle, which at the time still had no gardens. During a restoration in the late 1980s, the gardens were laid out to a design by landscape architect Niek T.M. Roozen (yes, that really is his name). The more than 15 different gardens, filled with special flowers, plants, ponds, rockeries and waterfalls, will leave you dumbstruck.

Meanwhile, the Kasteeltuinen Arcen has become a popular outing for young and old. Fun activities, a petting zoo, miniature golf and discovery tours for children and a shop with all kinds of nice items for your own garden, make your day of cycling complete.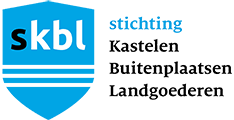 Opening hours
Monday
10:00 - 18:00
Tuesday
10:00 - 18:00
Wednesday
10:00 - 18:00
Thursday
10:00 - 18:00
Friday
10:00 - 18:00
Saturday
10:00 - 18:00
Sunday
10:00 - 18:00
The castle gardens are open until October. Check the website for the current opening hours.