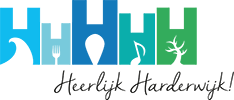 Culinary Hanseatic city at the Veluwe lake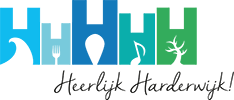 There is more than enough to do in Harderwijk. Maybe it is because of its location between forest and water? Perhaps because of the versatile and lively town centre. There is always something to experience in Harderwijk. Harderwijk is a wonderful shopping town with a varied offer. But you can also spend your day on a sunny terrace or on the trendy city beach. And where else in the Netherlands can you find two star restaurants on one square? Let yourself be surprised by the diverse culinary offerings.
Water sports enthusiasts simply moor their boat next to the centuries-old Vischpoort and walk straight into the centre of town. Harderwijk has a rich (Hanseatic) history, which is reflected everywhere. Curious about the hidden gems? Then take a city walk led by an experienced guide or visit the completely renovated City Museum. Harderwijk also offers plenty of opportunities for wonderful cycling tours. Cycle endlessly through the Veluwe woods, up and down hills, past moors and sand drifts. On the way, you will find enough resting points to recharge yourself (and your bike).
From Harderwijk, you can really go in all directions. If you want to enjoy it longer, just stay overnight in one of the hotels or hospitable B&Bs. We are happy to pamper you!

Themaroutes

Onderweg te zien en te doen