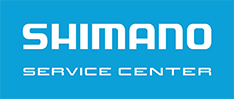 Shimano Service Center: the reliable place for bicycle maintenance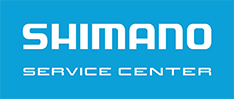 Fanatical cyclists know it: material and maintenance of your bicycle are important. When you get on your bike, you want to arrive at your destination without any problems or enjoy your ride without any worries. In bike shops with the Shimano Service Center label you can be sure that your bike is in the best hands.
Recognisable?
The gears on your city bike no longer run smoothly, you get a message on the display of your e-bike or you hear a rattling sound when you go for your weekly ride on your mountain or racing bike. Many cyclists will recognise themselves in one of these situations. You like to cycle or you cycle a lot and you want to enjoy your ride without any worries. Whether it's your commute to work or your training ride, for all your questions on bike maintenance, repair and service, you can go to a Shimano Service Center.

Shimano Service Center label
Bicycle shops with the Shimano Service Center label can be found all over the world. They are shops with qualified personnel who provide the best and most reliable service and maintenance for your bicycle. Whether you have an e-bike, a city bike, a racing bike, a mountain bike or any other kind of bicycle, these bike shops always have the best materials and expertise available.
Knowledge
In the Shimano Service Centers passionate mechanics work. They are all qualified experts who work in professional workshops. You can go to them for maintenance and repair work, but also for all your questions about Shimano products and technologies. Thanks to continuous education and training, these mechanics are leaders in their field. They can also tell you all about the latest innovations. Mechanics in bike shops with the Service Center label can always help you with your bike, whether you have an e-bike or the latest racing bike.
Material
Whether you're riding a new or an older bike, Shimano Service Center labelled shops have the right equipment for every type of bike. So you can get back on the road as soon as possible. These shops also have the widest range of Shimano products. If parts need to be replaced, the mechanics do this with original Shimano parts. This way you can be sure that you are cycling with parts that are optimally adapted to each other. Do you have questions about maintenance, products or the latest technologies? Or do you need advice on which components to use? The mechanics at the Shimano Service Centers will be happy to help.
Visit a Service Center
With over 200 Shimano Service Centers in the Benelux countries there is always a reliable bike shop near you. Use the dealer locator to find your nearest Service Center. The Shimano Service Center will take care of your bicycle, so you can enjoy your ride!

Themaroutes

Onderweg te zien en te doen